Marvel and Hasbro Forge Dynamic Partnership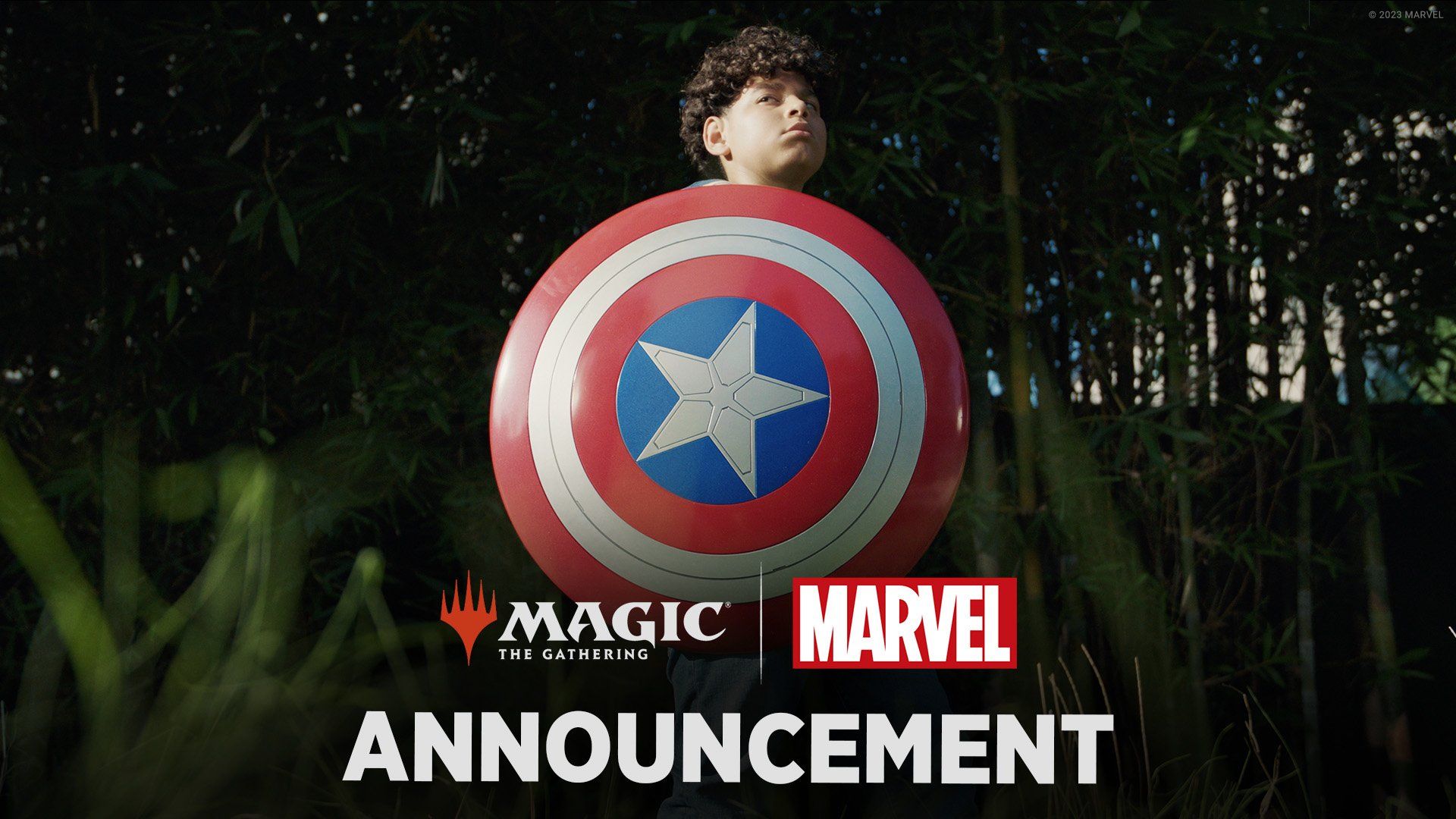 Hasbro and Marvel Team Up to Bring Popular Marvel Characters and Stories to Magic: The Gathering in Multi-Year, Multi-Set Deal
Hasbro Expands Strong Relationship with Marvel through their Best-Selling Trading Card Game
Hasbro, Inc. (NASDAQ: HAS), a global branded play leader, today announced an expansion of its long-standing relationship with Marvel. Together, Hasbro and Marvel will develop collectible products and tentpole sets for the best-selling trading card game, Magic: The Gathering. The first tentpole Magic set based on Marvel's fan-favorite characters and epic stories will appear globally in 2025, with additional all-new exciting sets for multi-generational fans to collect and play.

Hasbro will continue to bring new ways for consumers to express their Marvel fandom through Magic: The Gathering's collection of Universes Beyond crossover products. "We are extremely proud to collaborate with Marvel to bring its iconic characters to fans around the world in new ways," said Cynthia Williams, President of Wizards of the Coast and Hasbro Digital Gaming. "These tentpole sets will build on the tradition of incorporating beloved fan-favorite characters and elements from world-class brands into Magic: The Gathering."


"Trading cards have always been a part of Marvel's DNA, so this collaboration takes that experience to a whole new level," said Dan Buckley, President of Marvel Comics and Franchise. "With the depth that our storytelling and characters bring to the table, we can't wait for fans to see how the Marvel Universe translates seamlessly into gameplay within these Magic: The Gathering products and sets for years to come."

This team-up with Marvel builds on the inclusion of other popular brands to join the growing list of Universes Beyond crossover products for Magic: The Gathering.

Magic: The Gathering is the original trading card game, and its rewarding and strategic gameplay, compelling characters, and fantastic worlds have entertained and delighted fans for more than 30 years. With more than 50 million fans to date, Magic is a worldwide phenomenon published in more than 150 countries.

For more information, please visit Magic.wizards.com or Marvel.com.